​
Select a burlap overlay for that rustic charm, or pair a delicate lace overlay with a burlap round tablecloth.
Our lace overlays are versatile in that they can exude both vintage appeal, as well as elegance depending on your other table setting choices.
​
Our burlap and lace overlays are 72" x 72" square and are seamless.
​
All burlap and lace overlays are special order items - need 10 days to bring in and must be paid in full before order is made - non-refundable.
72" Flower Design Lace Overlay White
Qty: 24
Rate: $13
72" Flower Design Lace Overlay Ivory
Qty: 27
Rate: $13
72" Sheer Embroidered Organza with Sequin Dahlia Overlay White
Qty: 1, special order
Rate: $21
72" Sheer Embroidered Organza with Sequin Daisies Overlay White
Qty: 1, special order
Rate: $26
72" Fairy Dust Overlay White/Silver
Qty: 1, special order
Rate: $26
72" Fashionista Lace Netting Overlay Tea Green
Qty: 1, special order
Rate: $23
72" Extravagant Fashionista Lace Netting Overlay Champagne
Qty: 1, special order
Rate: $23
72" Fringed Faux Burlap Overlay Natural
Qty: 1, special order
Rate: $21
72" Fairy Dust Overlay Champagne
Qty: 14, special order
Rate: $26
72" Fashionista Lace Netting Overlay Coral
Qty: 1, special order
Rate: $23
72" Extravagant Fashionista Lace Netting Overlay Turquoise
Qty: 1, special order
Rate: $23
72" Natural Burlap Overlay
Qty: 1, special order
Rate: $15
60" x 126" Lace Overlay
Ivory
Qty: 1, special order
Rate: $20
60" x 120" Sequin Studded Chemical Lace Rectangle Overlay Silver
Qty: 3, special order
Rate: $35
72" Fiores & Sequins & Lace Overlay Ivory
Qty: 1, special order
Rate: $26
72" Fashionista Lace Netting Overlay Fuchsia
Qty: 1, special order
Rate: $23
72" Extravagant Fashionista Lace Netting Overlay White
Qty: 1, special order
Rate: $23
60" Natural Burlap Overlay
Qty: 1, special order
Rate: $13
72" Fiores & Sequins & Lace Overlay White
Qty: 2, special order
Rate: $26
72" Fashionista Lace Netting Overlay Royal Blue
Qty: 1, special order
Rate: $23
72" Extravagant Fashionista Lace Netting Overlay Gold
Qty: 1, special order
Rate: $23
90" Natural Burlap Overlay
Qty: special order
Rate: $20
60" x 120" Quaker Lace Rectangle Overlay Ivory
Qty: 2, special order
Rate: $15
60" x 120" Quaker Lace Rectangle Overlay White
​
Qty: 2, special order
Rate: $15
72" Square Lace Overlay
Royal Blue
Qty: 2, special order
Rate: $15
Flower Design Lace Overlay
Blush
Qty: 1, special order
Rate: $13
108" Round Lace Overlay Royal Blue
​
Qty: 1, special order
Rate: $20
Faux Denim Polyester Overlay Dark Blue
Qty: 4, special order
Rate: $14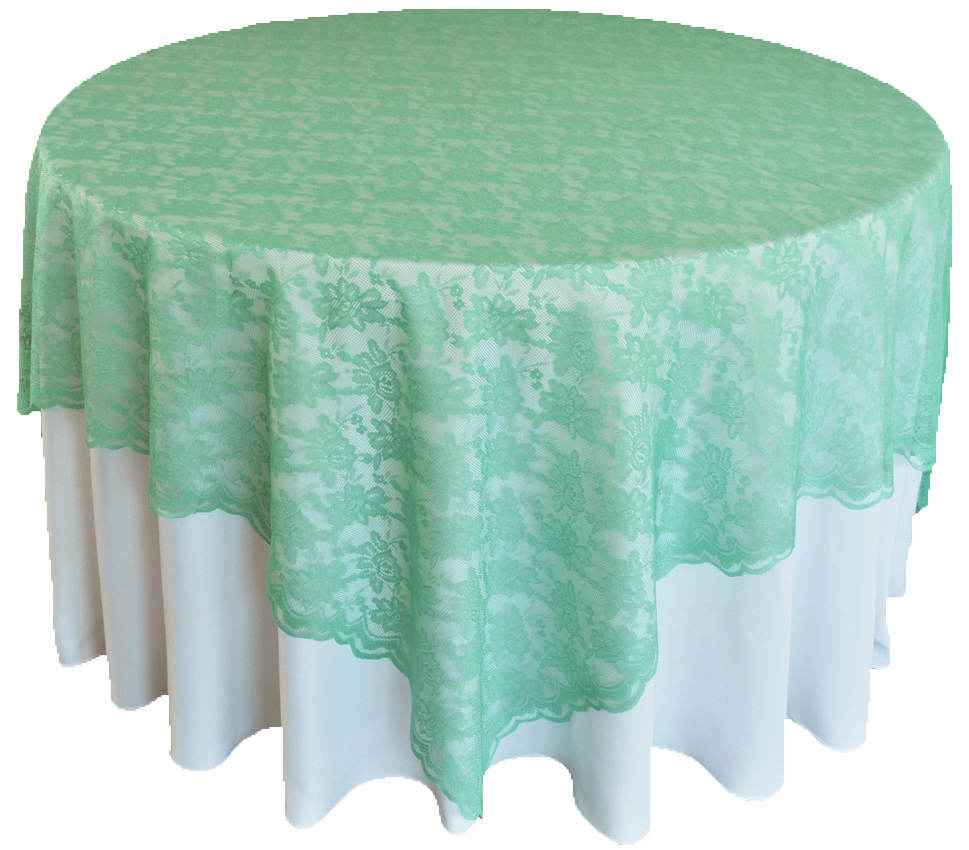 72" Lace Overlay
Tiffany Blue
Qty: 1, special order
Rate: $15
72 inch Tulle Satin Couture Overlay Black Gold
Qty: 1, special order
Rate: $22
85" Sequin Studded Chemical Lace Overlay Silver
Qty: 1, special order
Rate: $40
72 inch Tulle Satin Couture Overlay Silver
Qty: 1, special order
Rate: $22